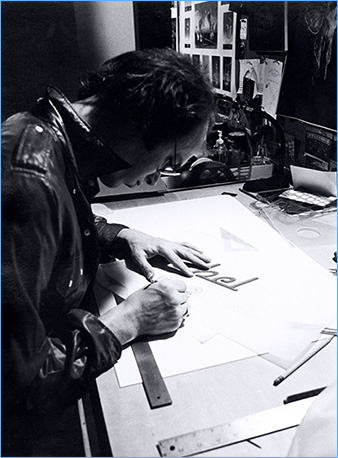 RICHARD W. TAYLOR II
Richard has an extensive background in live action direction, production design, special effects, and computer generated images for theatrical films, television commercials, computer games, special venues and new media.
Richard began his career as an artist and holds a BFA in painting and drawing from the University of Utah. He began making short films in 1965 and in 1967 co-created Rainbow Jam, a multi-media light show and graphics company. Rainbow Jam toured with The Grateful Dead and regularly preformed concerts at The Family Dog, The Fillmore, The Winterland and other concert venues with bands such as Santana, Led Zeppelin, Jethro Tull, and Crosby Stills and Nash.
In 1971 Richard received The Cole Porter Fellowship to USC where he earned his Masters Degree in Photography and Printmaking.
In 1973 Richard joined Robert Abel and Associates, the pioneer TV commercial graphics/special effects studio, where he served six years as art director/director. Richard received four Clio awards for his work on the 7UP Bubbles, 7UP Uncola and Levi's Trademark commercials. He directed promotional films and network graphics for ABC, CBS, and NBC and designed new theatrical logos for CBS and Columbia Pictures. While at the Abel Studio Richard worked for Paramount Pictures on Star Trek: The Motion Picture, where he supervised the storyboarding of the film and designed and supervised the building of the miniatures including The Enterprise.
In 1980 Richard became the Creative Director at Information International Inc. (III) one of the first companies to create computer-generated images for film and television. While at III Richard designed and directed the special effects for Looker, a Michael Crichton feature and became the co-effects director of the innovative special effects and computer-generated images for Walt Disney's Tron, the film that introduced the world to computer simulation.
In 1983 Richard became Creative Director of Magi-Synthavision's west coast studio. While at Magi Richard created special effects for Disney's Something Wicked This Way Comes and John Lasseter's Where the Wild Things Are. He also directed numerous commercials including Atari's Worm War One the first commercial to receive a Clio award for computer animation.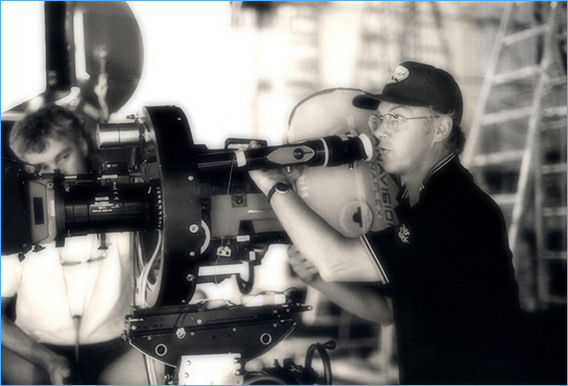 Richard joined with Lee Lacy and Associates in 1985 where he directed award-winning commercials for clients such as Ford, 7UP, RCA, and Duracell.
In 1987, Richard moved to Apogee Production Inc. where he launched the internationally acclaimed 7UP Spot campaign. The 7UP commercial Baseball won the CLIO for Best Live Action/Animation Combination and the spots Teacher Lounge and Christmas both won Best Director at the International Monitor Awards.
From 1989 thru1992, Richard directed at Image Point Productions where he created spots for numerous clients. His Reebok commercial Cowardly Baskets won three Clio Awards.
In 1992, Richard joined with director David Dryer to form Dryer/Taylor Productions, where he directed campaigns for Duracell, McDonalds, Warner Bros., and Disney. Richard won three Clio's, two Hugo's and two Mobius Awards while at Dryer/Taylor.
From 1998 to 2000, Richard directed for Rhythm & Hues Commercial Division expanding his clientele to include Disney Cruise Lines, UPS, Honda, Bud Light, Intel, Norwegian Cruise Lines, and Census 2000.
In 2002 Richard moved into the gaming industry. Initially he became Cinematic Director for Indie Studios, a division of Microsoft Gaming Studios. While there he designed and directed the cinematic sequences and the marketing trailers for Top Spin, Amped 2 and Links 2004.
In 2003 Richard became the Cinematic Director at Electronic Arts Los Angeles where he directed the cinematic sequences for Lord of the Rings: Battle for Middle Earth, Lord of the Rings: Battle for Middle Earth II, Command & Conquer 3: Tiberium Wars, Kane's Wrath, Command & Conquer, Red Alert 3 and Red Alert 3 Uprising. He was nominated four times by the Academy of Interactive Media and The Visual Effects Society for Best Cinematics in a Video Game. Command & Conquer 3 won Strategy Game of the Year in 2008.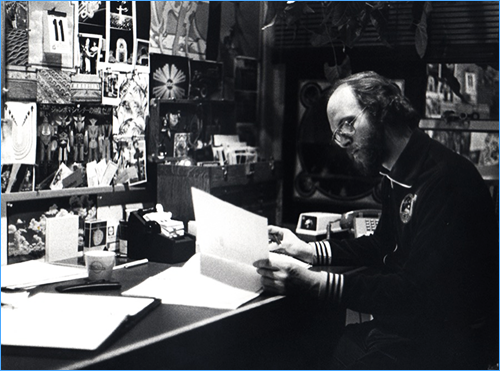 Richard has been a member of the DGA (Directors Guild of America) for thirty plus years. He has been the Vice-Chair of the VES (Visual Effects Society) and is on the Presidential Advisory Board of The Academy of Art University of San Francisco.
In 2008 Richard received an Honorary Doctorate Degree from the Academy of Art University of San Francisco.
In 2014 The Visual Effects Society (VES) presented Richard with the 10th Honorary FELLOW Award.
Richard has worked freelance since 2009. He designed and directed multiple projects at Yu+Co including trailers for the Ubisoft games Teenage Mutant Ninja Turtles Smashup and Call of Juarez, the Cartel. He designed and directed 3D projects including the end title sequence for Shrek 4 and a new 3D logo for 3ality. His Turner Classic Movie 31 Days of Oscars won a Gold and Two Silvers in the 2011 BDA Awards. HIs Showtime Energy Logo won a GOLD for Logo Design/Network Channel at the 2011 BDA awards.
Richard is the Creative Director at his company XLNT FX LLC
Presently Richard is directing and designing media for a new entertainment format Eymerce.